GMACS is all about connecting young people with careers, jobs, and education. Could your business help us? We offer opportunities for employers across Greater Manchester to meet young people and deliver meaningful career interactions. We also help individuals in business who are looking to give back connect with schools and organisations where they can help, whether as mentors, Enterprise Advisers or more informally.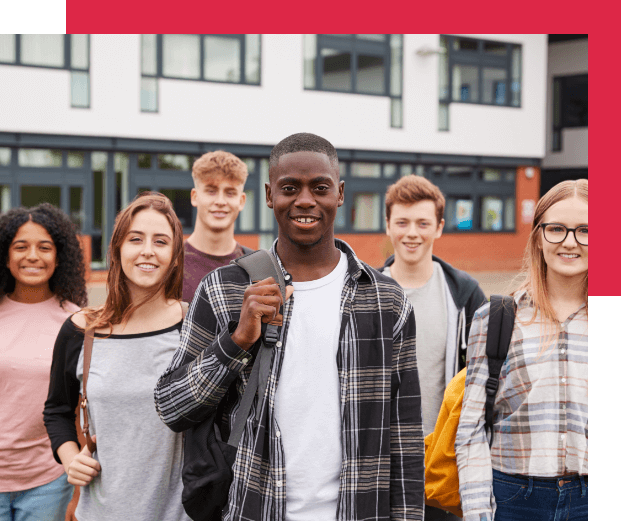 What is GMACS?
The Greater Manchester Apprenticeship and Careers Service, or GMACS, is a website for young people in GM to help them explore and design the next steps of their career. It can help them with information about careers and the education choices they could take.
GMACS is provided by GMCA and has important links with the team who provide a bridge between schools and employers to deliver meaningful careers advice. We're passionate about closing the gap between the boardroom and the classroom, ensuring that all young people in Greater Manchester have a clear path through education to a successful, rewarding career.
How can you help?
We want to make sure young people are learning the skills right now that they will need later in their working lives. To do that, we need your help. We want to give employers like you the chance to make sure students are developing the knowledge and abilities that will help them succeed in industries like your own.
With your help and support, we can make a difference in the community and transform the prospects of young people in Greater Manchester while simultaneously building a strong and effective talent pool in the region for your business.
We want to connect you and your business to young people across Greater Manchester. We've listed a few things below that you can do – but if you've got any specific questions or ideas, please get in touch with one of the team.
Promoting your careers event
Become a mentor
As well as becoming an Enterprise Adviser, there are a range of opportunities for you to become a mentor for young people across Greater Manchester. This may be part of a formal mentorship programme or by attending informal careers events. We can help put you in touch with the right mentorship scheme for you.
Offering meaningful careers encounters
A big part of what we do is offer young people meaningful encounters with employers. This means giving them valuable experience of what the world of work is like across a wide range of sectors and job roles. If you can offer a workplace event, experience, or tour, get in touch with us. We can help you develop and design the encounter to ensure it's valuable – and you can show off your business at its very best to the workforce of tomorrow.
Get in touch
If you're interested in any of the opportunities on this page, or you've got something else you'd like to chat to us about, just get in touch. Our friendly team of Enterprise Coordinators work across Greater Manchester to support schools and colleges with their careers delivery, and work closely with young people from all areas.
Become an Enterprise Adviser
The Enterprise Adviser Network is delivered in partnership with the Careers & Enterprise Company. It's designed to make sure that every school in GM has a partnership with a business professional. An EA is a volunteer position that's perfect for those looking to give back to their local area. We'll put you in touch with a school in your area and give you training and advice so you can help support their careers delivery. Your role is to help the school with access to your network of businesses and professionals, so they can tap in to that to put a wide variety of careers opportunities at the heart of young people's education.