In Greater Manchester we have a mission to live in a "carbon neutral" way by 2038. This means cleaner air, electric vehicles, energy efficient buildings, switching from fossil fuels to renewable energy, new technologies and protecting nature.
There are lots of job opportunities within the Green Industries sector. The jobs themselves are extremely varied, covering everything from biologists and scientists to electricians. Working in this sector, you'll be focusing on things like improving the energy efficiency of homes, developing low carbon transport, creating clean energy locally, increasing biodiversity and protecting nature. In time, all jobs will be "green jobs", with some element of sustainability or environmentalism included.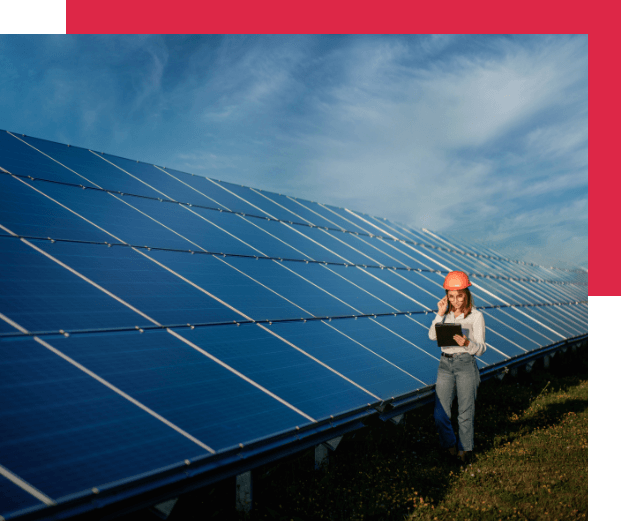 Popular jobs in green industries
Electrical engineer
Job description
Electrical engineers design, build and maintain electrical systems, machinery, and equipment. This includes things like local projects to generate electricity using wind or solar power.
Engineers are likely to draw up plans and circuit diagrams, estimate costs and project timings, test installations and make sure they're safe.
Salary range
£20,000-£60,000
Working environment
You could work in a factory, at a power station, in a workshop, at a research facility, or in an office
Hours
35-40 hours a week
Opportunities
Electrical engineers can learn their skills either through university, college, or an apprenticeship. You could work in different industries from power and renewable energy to transport, construction, and manufacturing.
Smart meter installer
Job description
Smart meter installers are specially trained to remove old gas and electricity meters and replace them with digital meters. Customers can then better monitor how much energy they use.
Salary range
£15,000-£25,000
Working environment
Visiting customer's homes and businesses
Hours
40-44 hours a week
Opportunities
You could train or retrain at college or by doing an apprenticeship. You could progress to be a supervisor and manage other installers or move into electrical engineering with more training.
Project manager
Job description
Project managers make sure that work happens on time and for an agreed price. To succeed in this job, you'll be good at planning, leading a team and making sure people do what they're meant to do.
Salary range
£22,000-£70,000
Working environment
Office/remote with visits to customer's businesses
Hours
37-39 hours a week
Opportunities
With experience, you could move into senior management or work for yourself as a consultant.
Architect
Job description
Architects design new buildings and the spaces around them. They find new ways of creating buildings that use less energy and natural resources and improve people's quality of life.
Salary range
£27,500-£90,000
Working environment
You could work in a creative studio, in an office or visit sites.
Hours
35-40 hours a week
Opportunities
If you're working for a private architectural company, you may be able to move up to become a partner or associate. You could also work on projects as a freelance consultant or set up your own business.
Roofers
Job description
Roofers re-slate and tile roofs, fit skylight windows, fit insulation, and can fit solar panels that produce clean electricity for the building. They have a good knowledge of buildings and construction and use maths to work out angles and how much material to buy. Roofers work with their hands.
Salary range
£17,000-£35,000
Working environment
You could work on a construction site, at a customer's business or home. Your working environment is likely to be at height and may be dirty. You'll generally work outside in all weathers.
Hours
42-44 hours a week with some weekends
Opportunities
You could become a roofing surveyor to estimate costs and work with architects. With a lot of experience, you could train apprentices, set up your own business, or even specialise in preserving old buildings.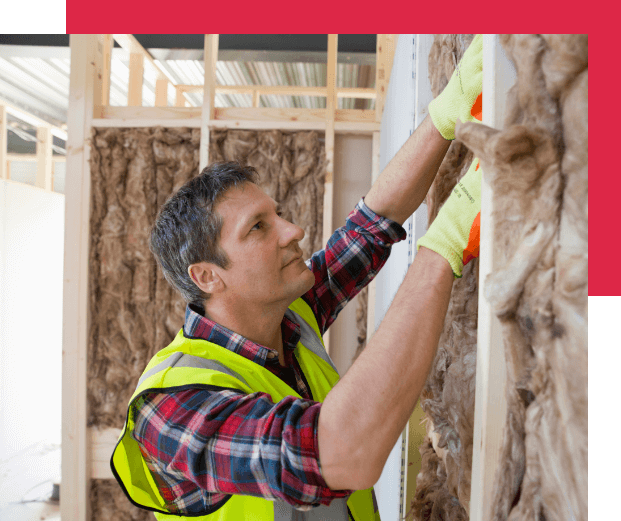 Future jobs
Greater Manchester has big ambitions to grow the green industries sector. Many homes and buildings need to be updated with the latest technologies, like smart meters, car charging points, insulation, and solar panels. This is called retrofitting and a lot of people are needed to do this – with many more likely to be needed in the future.
Research and development of new technologies that protect the environment are becoming more important. This includes things like careers in manufacturing to reduce the use of plastic, and careers in science to invent better ways to power cars and trucks.