Senior Client Energy Manager
Name:
Andrew Spencer
Hometown: Worcester
Job Title: Senior Client Energy Manager
Company: ENGIE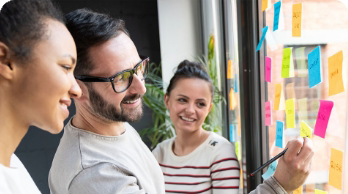 Fun fact about me? I love climbing and bouldering, I have two daughters aged two and one
What was your dream job when you were 10? Veterinarian or Doctor
What do you do now? Senior Client Energy Manager – I plan, regulate and monitor the energy and carbon use in a Local Authority, organisation or facility. My aim will be to improve efficiency by evaluating energy use and carbon consumption and putting in place new strategies, policies, energy and carbon conservation measures where needed. I coordinate all aspects of energy management, from reduction of carbon dioxide emissions to waste management and sustainable development.
How is your job linked to the environment and why is it important? As an Energy Manager you will be reducing carbon and producing strategies for carbon reduction reducing emissions and impacting climate change.
What do you do day-to-day in your job? I work in an office and across the UK implementing large scale carbon strategies for local authorities and large businesses.
My work changes from day to day I can be discussing how to change cars to electric cars one day, designing a local authorities carbon strategy the next and working with the FA on how to put solar panels on Wembley stadium on the next day.
What skills and attributes do you need to do your job well?
engineering background
confidence
numerical skills
good communication skills to be able to present a case briefly and logically
influencing and negotiating skills to motivate various colleagues to work towards a common goal
potential to stimulate and manage change
project management skills
the ability to establish effective networks both within and outside the organisation
potential to educate and train other managers and the workforce
knowledge and enthusiasm for energy management and renewable energy issues
What is your favourite part of your job? Designing large scale Zero Carbon strategies for local authorities and making a difference to the environment.
What challenges do you face in your job? Sometimes complex reports and projects must be produced and completed to strict deadlines and there are often targets that need to be met.
What subjects would I have to take in school to do our job? I completed an apprenticeship NVQ Level3 in Electrical Engineering and went on to complete a HNC in the same subject and worked as an electrical engineer in Industrial, Commercial and domestic settings working on complex control systems and solar PV systems for a large service company. I applied for an energy analyst role at my local Council and carried out training in Energy Management through the Energy Institute and then progressed from there.
My challenge for you
"What if we do nothing about climate change?"